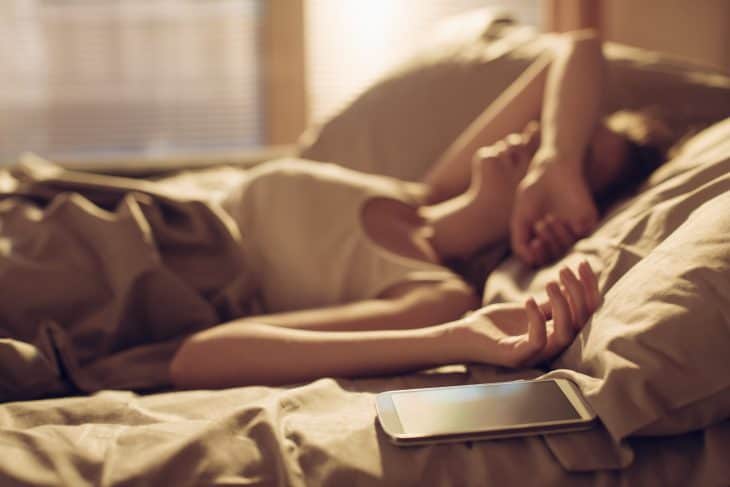 If you have recently had a miscarriage, you are likely experiencing a broad spectrum of emotions ranging from sorrow to pure anger and everything in between.
These feelings are all normal and it is important to allow yourself time to grieve and heal emotionally as well as physically. However, you may be faced with some symptoms you are wondering if they are typical such as a headache after a miscarriage or fever and chills.
Headache After Miscarriage
After a miscarriage you may be experiencing many different physical symptoms, one of which may be a persistent headache. It is important to monitor your headaches, although most probably are not serious.
You are more than likely losing a lot of blood and this blood loss can greatly contribute to the headaches you may be experiencing.
Physical Causes
When our bodies experience any form of trauma or blood loss, it is very common to suffer from headaches. Anemia, which is low iron in your blood, is known to go hand in hand with headaches, which you may suffer after a pregnancy loss.
If your blood loss is severe and the headaches are not treatable with over the counter medications, however, it is best to talk to your doctor.
Dehydration can wreak havoc on our bodies and this can happen due to not enough fluids in our system.
If you have been prescribed misoprostol to help along the process of a miscarriage, it can cause diarrhea. This in turn can dehydrate you and give you headaches which may seem unexplained. Taking in extra fluids should ease your suffering from the headache.
Tension headaches are also common for many people. These are caused by tense muscles in and around the neck, shoulders and head.
After a miscarriage you may be experiencing cramping and backaches, which may lead to you tensing your muscles unknowingly. Your body will react by having a tension headache.
Emotional Causes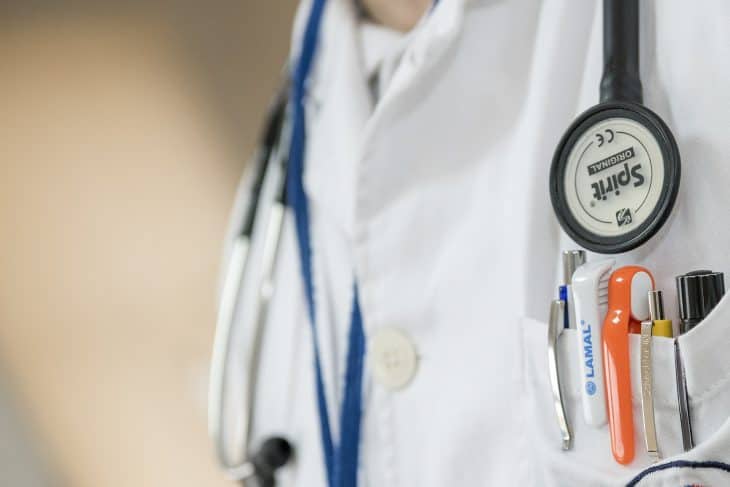 Miscarriages can trigger many emotions including anxiety, depression, grief, sorrow and even guilt in some women. Your emotional state can often play a very large role in how you feel physically.
It has been found that anxiety and grief can create moderately painful headaches which are not always responsive to over the counter medications.
Unfortunately, there is no "cure" for these types of headaches since you will need to work through your feelings after suffering a miscarriage.
The best you can try to do is take breaks to relax and perhaps talk to someone about your emotional state, such as a counsellor or doctor.
As mentioned under physical causes, your emotions and feelings can play a large role in tension headaches.
Yes, the cause of the headache is tension in the physical body (muscle groups), however, the cause of you tensing your muscles is often your mental state of mind and the shock and devastation you are going through.
What About Other Symptoms?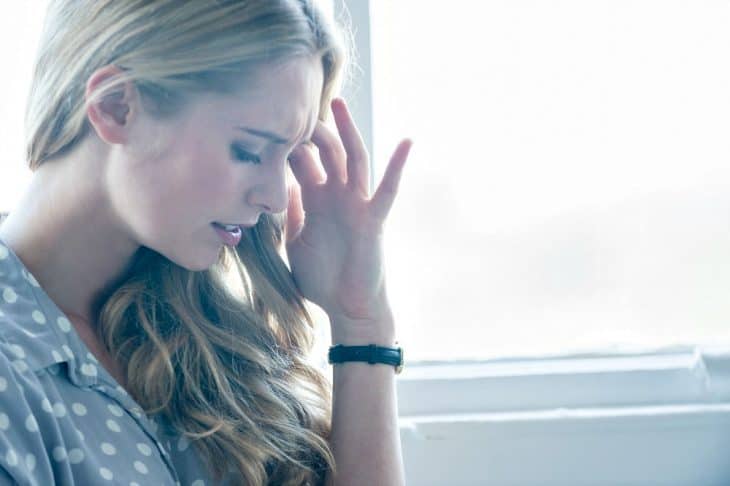 After suffering a miscarriage, whether in the first trimester or the second, you should be aware of your body's response.
With a miscarriage you can expect heavy bleeding, abdominal cramping, lower back pain and passing of tissues. There are some other symptoms, however, that you should be on the lookout for, which may require a call to or a visit to your physician.
Dizziness
More than likely you will experience a little dizziness in the early stages of a miscarriage. The cause of this is linked to the onset of heavy blood loss and dehydration you may be experiencing.
Your best bet is to try to get in as much fluids as possible and eat an iron-rich diet to combat the blood loss. If you are worried about the severity of the dizziness, it never hurts to call your doctor.
Fever/Chills
This symptom requires some monitoring. If you have had an D&C operation due to your miscarriage, you should consult your doctor if you have a fever, since this could indicate an infection from surgery.
Monitor your actual temperature and if it remains a low grade fever, you can attempt to treat it with over the counter medications. However, if your temperature spikes suddenly, you should call for medical assistance.
In Conclusion…
Experiencing a miscarriage is devastating and emotionally draining, it goes without saying. There are a range of symptoms you may be concerned about and have questions whether it is a normal part of the process, including a headache after miscarriage.
Fortunately, the physical ailments you may be suffering from–headache, bleeding, cramping and dizziness–will subside in a short while. However, you will need to take time to heal from your emotional ailments and you might experience headaches intermittently during this time.
Contact your doctor if you headache worsens or lasts for several days without any break. Hopefully your concern has been addressed and you feel more knowledgeable about the subject. We would love to hear from our readers, so please be sure to leave a comment.